🎞️Movie: Feast of the Seven Fishes (2018)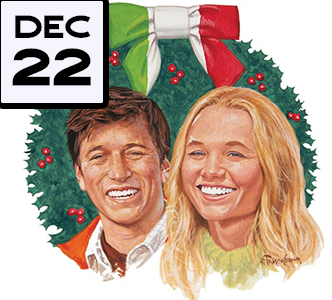 Tickets for Feast of The Seven Fishes are $7.
Robinson Grand ticketing center at (855)-773-6283.


All ticket purchases are final.


Refunds will only be issued if the event is canceled or rescheduled.


To seek a refund for any ticket purchase you must purchase
Ticketing Insurance that is offered at the point of sale.


If purchasing tickets by phone, please request Ticketing Insurance.
Join us for a special movie event: "Feast of the Seven Fishes" Following the film, you will have a chance to hear details from Bob Tinnell, the Writer/Director of the movie and ask questions. Based upon an Italian tradition stretching back to the old country, Feast of the Seven Fishes is a funny yet heartwarming film on track to be a Christmas classic with its 1983 setting. Filmed in Marion County in West Virginia!
"Robert Tinnell's funny and heartwarming film will be a perennial Christmas classic. You don't need to be Italian to recognize your own family in this offbeat, endearing, and nostalgic trip back to the 1980s," stated Jordan Fields, Vice President of Acquisitions at Shout! Studios.


On behalf of the filmmaking team Tinnell noted, "FEAST OF THE SEVEN FISHES is built upon underlying IP that stretches back beyond the film and graphic novel into the heart of Italian-American immigrant culture."