Mountain Stage with Kathy Mattea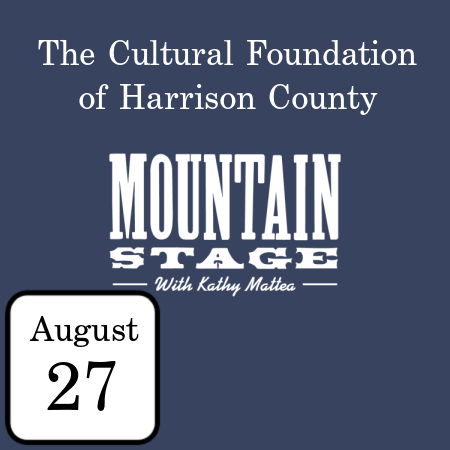 Tickets for Mountain Stage with Kathy Mattea can be purchased online or by calling:
The Robinson Grand Ticketing Center at (855)-773-6283.
Tier 3 Ticket - $35.00


All ticket purchases are final.


Refunds will only be issued if the event is canceled or rescheduled.
To seek a refund for any ticket purchase you must purchase
Ticketing Insurance that is offered at the point of sale.
Be a part of the live audience as Mountain Stage records a fresh episode for NPR Music with host Kathy Mattea. The show will feature Tony Trischka's EarlJam, a solo performance from Jerry Douglas, the Jason Carter Band, the Davisson Brothers Band, and The Watson Twins.
Mountain Stage with Kathy Mattea is presented live at The Robinson Grand by The Cultural Foundation of Harrison County and the Barabra B. Highland Fund for the Arts