Chanticleer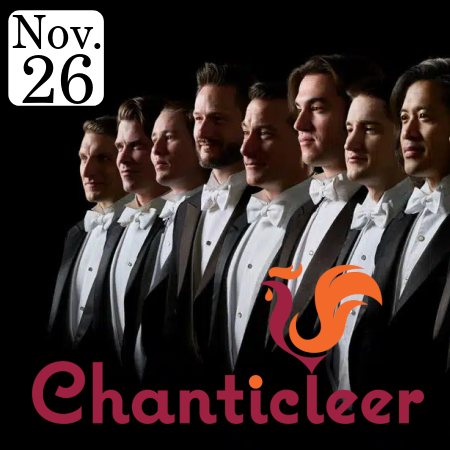 Tickets for A Chanticleer Christmas can be purchased online or by calling:
The Robinson Grand Ticketing Center at (855)-773-6283.

Tier 1 Ticket - $35.00
Tier 3 Ticket - $19.00


All ticket purchases are final. Refunds will only be issued if the event is canceled or rescheduled.
To seek a refund for any ticket purchase you must purchase Ticketing Insurance that is offered at the online point of sale.
The GRAMMY® Award-Winning vocal ensemble Chanticleer has been hailed as "the world's reigning male chorus" by The New Yorker, and is known around the world as "an orchestra of voices" for its wide-ranging repertoire and dazzling virtuosity. Chanticleer's repertoire is rooted in the renaissance, and has continued to expand to include a wide range of classical, gospel, jazz, popular music, and a deep commitment to the commissioning of new compositions and arrangements.

A Chanticleer Christmas is presented live at The Robinson Grand by The Cultural Foundation of Harrison County and the Barbara B. Highland Fund for the Arts.