Greenbrier Valley Theatre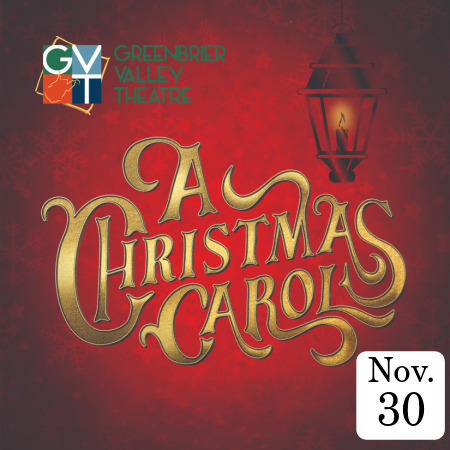 Tickets for Charles Dickens' A Christmas Carol can be purchased online or by calling:
The Robinson Grand Ticketing Center at (855)-773-6283.

Premium Ticket - $50.00
Tier 3 Ticket - $20.00


All ticket purchases are final.
Refunds will only be issued if the event is canceled or rescheduled.To seek a refund for any ticket purchase you must purchase
Ticketing Insurance that is offered at the online point of sale.
Charles Dickens' famous work A Christmas Carol is coming to the Robinson Grand stage on Thursday, November 30, 2023. This timeless tale about the ability to change and feel compassion has been an integral part of the holiday season since it was first published in 1843. Now, 180 years later, Greenbrier Valley Theatre will be producing a new adaption of Dickens' work written by Catherine Bush.

Harrison County native Tommy Schoffler will lead the cast as Ebenezer Scrooge.